Start this coming Monday - Only
2
spots left!
We are moving to our new location as of June 1st.
New address - 18 Red Spring Rd Andover, MA 01810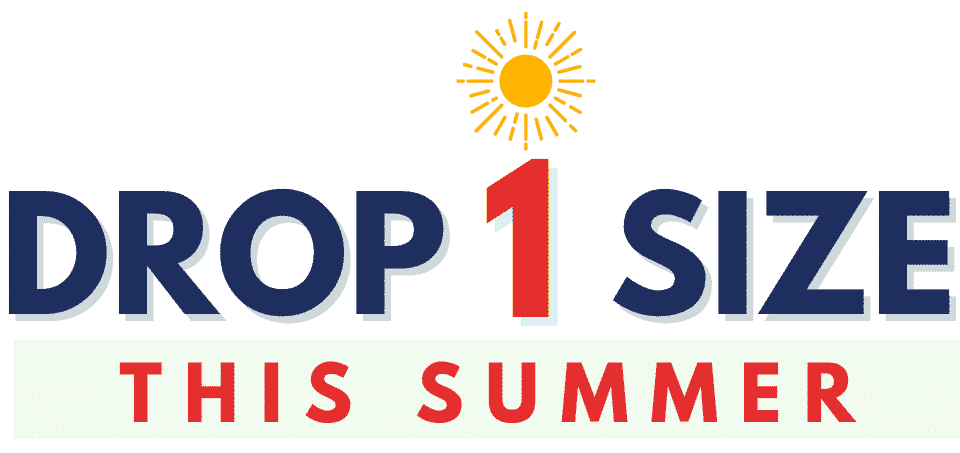 Lose 1 Jean Size, 7-12 Pounds of Fat, and 1-2 Inches Off Your Waist in Just 6 Weeks with Quick 30-Minute Workouts, Just in time for
summer!
The fastest, safest, and proven way to Drop 1 Size FOR GOOD, this summer. Perfected for the past few years to deliver incredible results. Love it or your money back in full.
See what results our clients have achieved, and YOU can too
Register today and get
50% OFF!
ONLY available to the first 22 people who register.
Spots Are Limited. Registration will close once all spots are taken. Click the button above to guarantee your participation now or it will be too late!
YOU WILL DROP 1 SIZE IN
4 SIMPLE STEPS
Unlimited Accountability & Support
We will be with you every step of the way throughout the program to help keep your head in the game, hold you accountable, and maximize your time on our program.
COMPLETE FAT BURNING WORKOUTS
Lack of time is the main reason people don't exercise. Our 30-minute workouts blend strength training and cardio for optimal calorie burn, achieving double the results in half the time. Commit to three workouts weekly for impressive outcomes.
CLEAR & EASY NUTRITIONAL GUIDE
No more soul crushing diets 🚫 You will get all the tools you need to transition into making the right food choices without starving and without giving up on taste!
Join our family, not just a gym. Our supportive community of like-minded individuals offers positivity and accountability for your success. Surrounded by others pursuing similar goals, you'll enjoy a winning combo for incredible results.
Get Started In A Welcoming, Supportive, And Non-Judgemental Environment You'll Love.
Real results from people just like YOU
Why we created this program and why you should join
You will get results, This is not just another fitness program
We stripped away everything and kept it super simple and very effective. Our 30-minute fat burning sessions are the perfect addition to your hectic holiday schedule.
Simple and easy to follow nutritional guidelines, fun and effective workouts, and world-class support & accountability to ensure you drop 1 size for Summer… Regardless of your age, weight, and fitness level.
When we say we stripped everything this includes pricing. We make it affordable for you to try us out, and for us to show you we're the right place to help you succeed!
BE BRAVE AND CHOOSE YOUR HARD
Starting a new health and fitness program, especially when you haven't exercised in a while.
Doing nothing and watching your weight go up and your health deteriorate as the months and years go by, making the first hard decision even harder.
YOU have the power to choose your hard.
PICK WISELY!
We pride ourselves in being able to make it easier for our clients to achieve incredible, long lasting results when they pick the "correct" hard.
Watch what happens when our members chose the right hard.
WATCH Kristina's transformation journey at Fit Body
WATCH JACK'S TRANSFORMATION JOURNEY AT FIT BODY
Don't take our word for it, see for yourself.
Most frequent questions and answers
Monday:
5:25am, 6:20am, 7:00am, 8:30am, 9:15am, 12:00pm, 4:30pm, 5:15pm, 6:00pm
Tuesday:
5:25am, 6:45am, 7:45am, 8:30am, 9:15am, 4:30pm, 5:15pm
Wednesday:
5:25am, 6:45am, 7:45am, 8:30am, 9:15am, 4:30pm, 5:15pm, 6:00pm
Thursday:
5:25am, 6:45am, 7:45am, 8:30am, 9:15am, 12:00pm, 4:30pm, 5:15pm
Friday:
5:25am, 6:45am, 7:45am, 8:30am, 9:15am
Saturday:
7:00am, 8:15am, 9:00am
All we ask is that you Commit to:
–  Scheduling your sessions. We recommend a minimum of 3 sessions per week to get the best results.
–  Making your session a "nonnegotiable" part of your day. Remember, it's not about HAVING time it's about MAKING time.
–  Showing up (even when you don't feel like it)
–  Reminding yourself that you are worth it!
We will take care of the rest.
MEN & WOMEN from any fitness level can participate in this program.
Everyone is welcome here at Fit Body Boot Camp!
Our coaches will modify each and every exercise in the workout to fit your current fitness level and specific needs, including prior injuries or other physical ailments you may have.
Yes, you certainly can!
Our passionate coaches will ensure you can complete the program and get amazing results regardless of your current fitness abilities.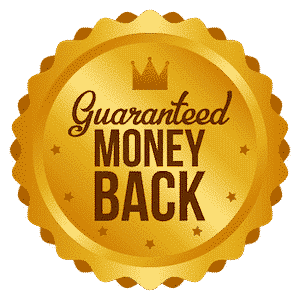 We know you're most likely skeptical about the results you will get on our program so we want to remove all the risk. Our program either works or you don't pay.
Guarantee
: Sign up for our program and if you decide that our program is not right for you, we will give you a 100% refund.
Our mission is to inspire fitness and change your life. We will either deliver on our promise or give you your money back.